Community & the Trans Bhutan Trail

Community is at the heart of what we do at the Trans Bhutan Trail. Restoring this ancient trail is primarily a gift for Bhutan, so that the communities who live along it can walk in the footsteps of their ancestors once again. The Trail connects those from different villages and helps economic development in the East of the country by opening it up to high value, low impact tourism from international visitors. All of the proceeds from our international travellers goes back into sustaining the Trans Bhutan Trail.
Because community is so important to our mission, we are particularly delighted to announce that we are finalists in the TTG Travel Awards 2022, for Sustainability of the Year Initiative – Community. We are so proud to see our Trail alongside many other worthy finalists.
In addition to our selection of exciting international itineraries, the fantastic Trans Bhutan Trail team in Thimphu also organizes a number of activities for Bhutanese citizens.
One of these local initiatives was the TBT Trail Adoption Walk, held on June 4th 2022. June 4th was selected not only because it is the birth anniversary of Her Majesty the Queen, Jetsun Pema, but this year, it was also the International Trails Day, which is held on the first weekend of June annually.
To mark this occasion, Trans Bhutan Trail launched the Trail Adoption program in collaboration with the Bhutan Scouts Association and organized student walks across each of the 9 TBT Dzongkhags (regions). In each region, the student team was joined by the respective De-Suung focal officers for that Dzongkhag.
The day was a symbolic adoption of the Trail section that each school walked on. It was an enormously successful start to an ongoing TBT Trail Adoption program. Schools wishing to adopt a Trail section in the future are more than welcome to do so.
During the walk, we interviewed a number of students and asked them to tell us about their experience on the trial as well as about why their school had chosen to adopt a section of the Trail.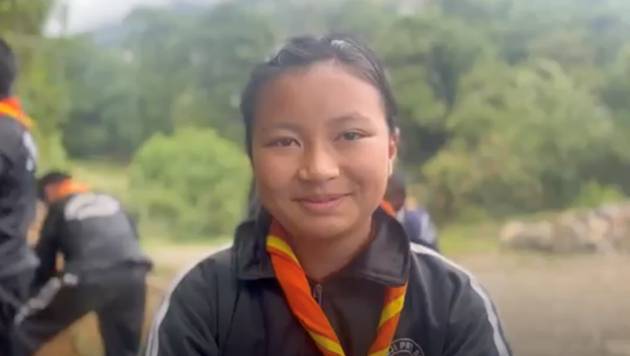 "For me, trail adoption means taking care of the Trails. Not only that, it also means that we are going to take care of all of our Trails and preserve our culture nationwide. I would like to say that we are very happy to preserve our Trail. This is a great thing for us. Thank you." Munsel Choizen Wangmo, Rukubji Primary School in Wangduephodrang Dzongkhagv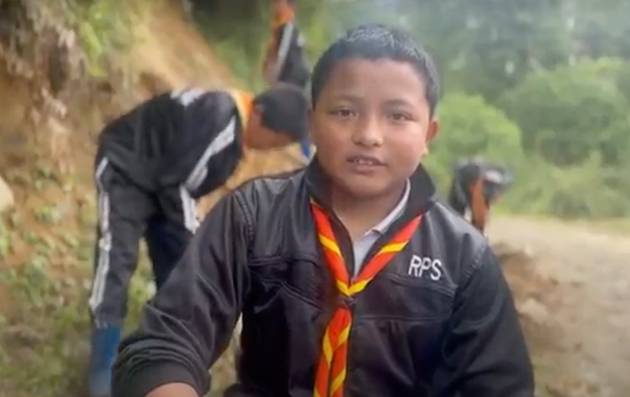 "To me, adoption of the Trail means taking care of our ancient trails. It means that we are going to revive our old Trail and preserve our traditional highway." Rigsel Rigphel Wangchuk, Rukubji Primary School.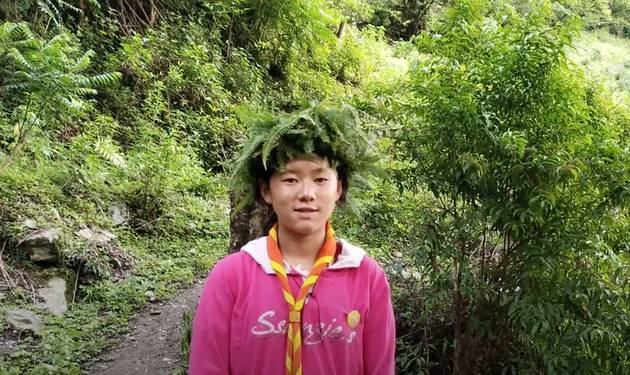 "In my opinion, the Trans Bhutan Trail are the trails that were used from the time of our grandparents, when motor roads were not in existence. To my family and community, it means trails that were in the time of our forefathers, which have to be preserved as our country develops. If I had to use one word to sum up today's walk, it would be 'Happiness'." Jigme Choden, Bagging Primary School, Mongar.