Wildlife & Nature of Bhutan
Preservation of the environment in Bhutan is part of the overall Gross National Happiness policy. About 72% of the country is under forest cover and Bhutan has pledged to maintain a minimum of 60% at all times. As of now, 51% falls under protected areas comprising of wildlife sanctuaries, national parks, and ecological corridors.

Almost 5000 species of plants, 770 species of birds, and over 200 mammal species are recorded to be found in Bhutan.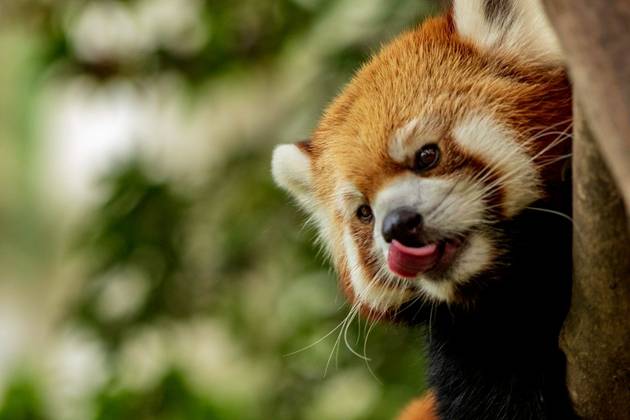 Natural landscapes and wildlife on the Trans Bhutan Trail
The southern foothills are home to swamp deers, clouded leopards, one-horned rhinos, water buffalos, and golden langurs. Various species of wild orchids are also found here. 
The central part, the inner Himalayas, is covered in deciduous forests and is inhabited by Himalayan black bears, wild boars, and sambar deers. 
Snow leopards and blue sheep are the exotic creatures of the North, the Great Himalayas.
Many of our Trans Bhutan Trail itineraries make it possible for anyone to not only observe from afar, but also experience firsthand most of these exotic landscapes and wildlife.
The trek from Haa to Paro that passes by the gentle Haa river into the pine and rhododendron forest climbing up until it reaches Kaleyla pass provides one with a chance to feast their eyes at some of Bhutan's most stunning and towering mountains: Mt. Jomolhari, Mt. Jichudrakegang, and Mt.Tsherimgang. Upon descending, on the way to Paro, one comes across rhododendron forests and bamboo thickets.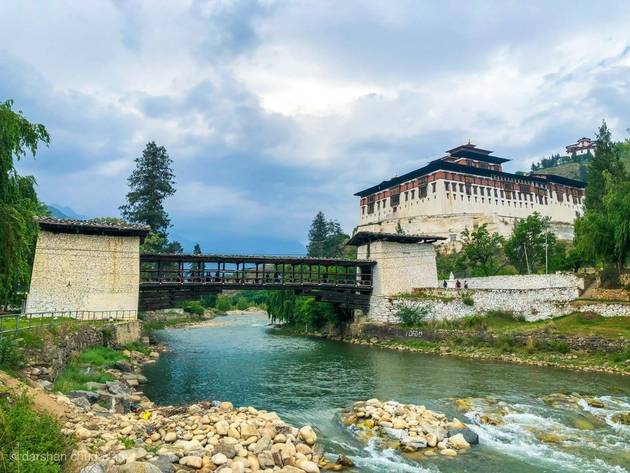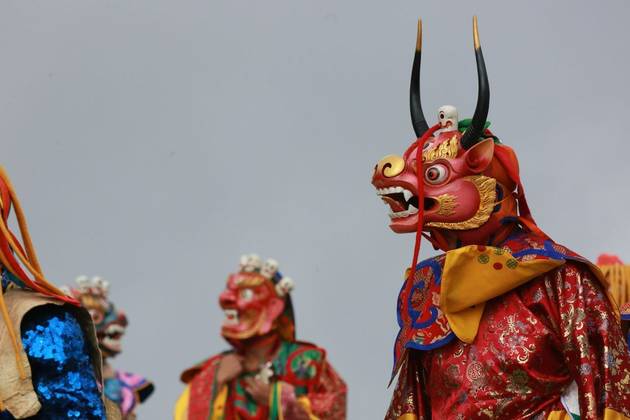 The valleys of Phobjikha and our itineraries including the Punakha-Phobjikha route feature great spots for birdwatching, including the endangered Black-necked crane who flock in huge numbers (recent figure going up to five-hundreds) from Tibet to escape harsh winter conditions. Many of our trips include a visit to the Black Crane Centre where you can equip yourself with knowledge of this majestic bird.
When in Thimphu, you can make a short yet worthy trip to Takin Preserve located in Mothithang where Takin's, believed locally to be the creation of Lam Drukpa Kuenley still thrive along with other wildlife.The trail going from Thimphu to Dochula ascends gradually as it traverses through various orchards, strawberry fields, and market gardens, and upon reaching Hongtsho, cuts off into and across dense forest and meadows.
Dochula, a spectacular landscape by itself, also provides an aesthetic view of the Himalayas to the north. Especially, if you were to rise early you will get the chance to catch the brilliant sunrise and with it, of course, the breathtaking view of the Himalayan ranges at first light.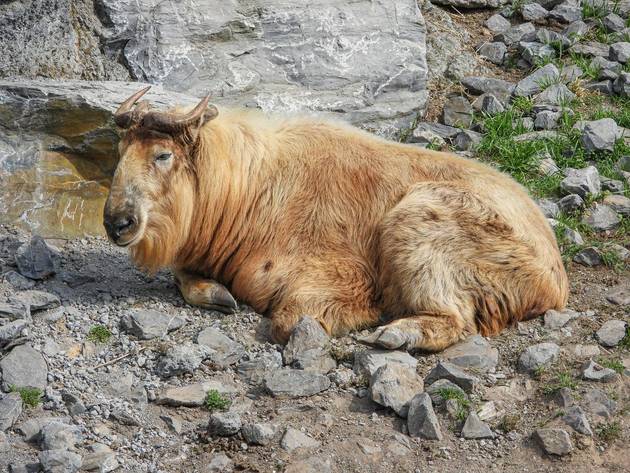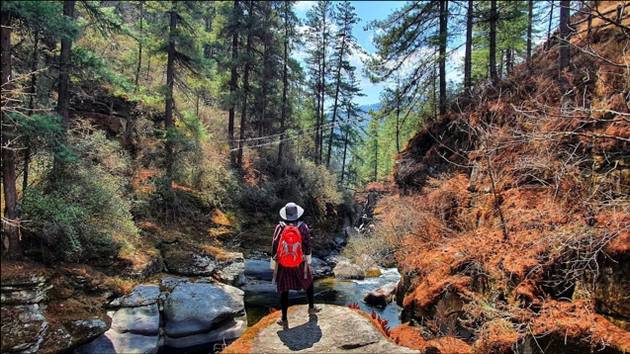 On the route from Bumthang to Phomdrang you will visit Mebartsho or the Burning Lake where the great saint Terton Pema Lingpa is said to have extracted Guru Rinpoche's treasure from the depths of the lake. The lake was so named owing to Pema Lingpa having emerged with a butter lamp still in flames even while having dived underwater. Continuing further, you will come across Ura and the fields of buckwheat the valley is known for.
The route to Tshalunang from Dopshari will be through forests of blue pine and rhododendron. After having reached Tshalunang and on your journey further to Thimphu, you will enter through a forest of blue pine, firs, rhododendron, and yak pastures right before you make it to the Pumola pass. It should also be noted that this is the highest point on the Trans Bhutan Trail at 3,915 meters (12,844 feet) above sea level.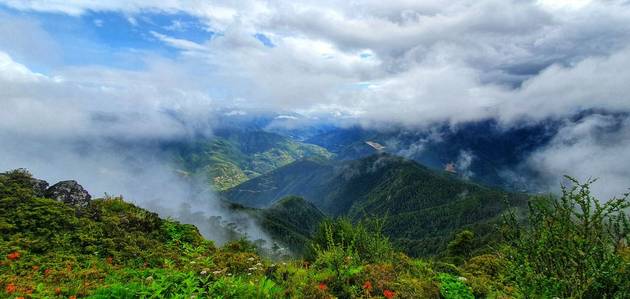 The Ura-Gayzamchu section of the trail leads to Wangthang La Pass standing at the height of 3,755 meters (12,385 feet) above sea level making it one of the few highest Trans Bhutan Trail points. It furthermore, cuts across Phrumsengla National Park which is inhabited by red pandas, tigers, and rare birds. Ascending further away from Gayzamchu through its rhododendron fields, you reach Thrimshingla Pass.
Discover some of Bhutan's wildlife and natural beauty on a Trans Bhutan Trail trip