Volunteers are at the heart of the Trans Bhutan Trail. There are many opportunities for individuals to contribute, giving back to the trail and surrounding communities. 
Activities such as keeping the footpath clear of overgrowth, trail reroutes, building and repairing structures and bridges, and caring for overnight sites are a few of the many projects that require ongoing attention. As well, please consider helping with membership opportunities, supporting festivals and events and contributing to building the trail community in Bhutan and around the globe.  
These activities will occur throughout the year, and the Trans Bhutan Team will coordinate this work, as well as facilitate training. 
We are looking for individuals who have all levels of experience. Please note that the volunteer program is self-funded.
International Volunteers: Due to COVID-19 restrictions we are not able to offer trail volunteer expeditions currently. Opportunities will be shared through the Trans Bhutan Trail newsletter. If you have specific skills you wish to share, please email info.transbhutantrail@gmail.com.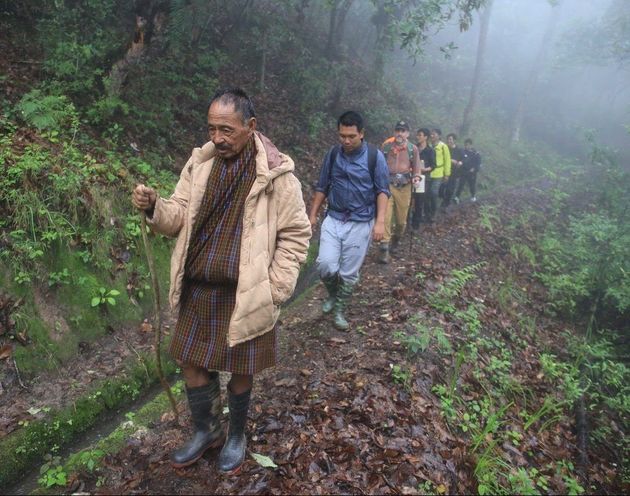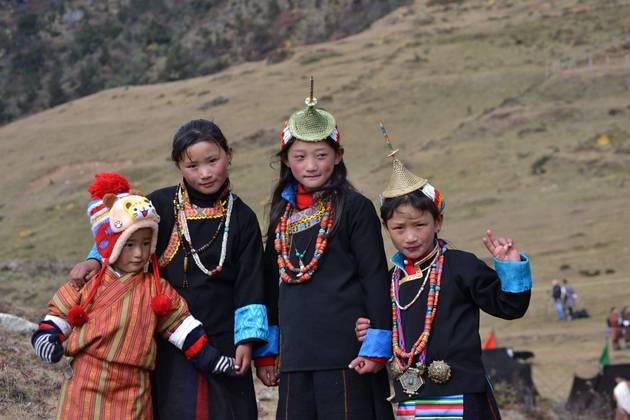 The Trans Bhutan Trail has been established as a tourism social enterprise and is not itself a charitable organization. Please consider making a one-time or reoccurring gift to assist with trail restoration, education programs, ecosystem preservation or community economic development through one of the charitable partners involved in the trail.


How To Donate
Canada  – Tax deductible donations can be made through our partners at the Bhutan Canada Foundation. 
USA – Tax deductible donations can be made through our partners at the Bhutan Foundation. https://www.bhutanfound.org
Bhutan – Gifts in Bhutan can be received through the Royal Society for the Protection of Nature.
International Gifts – Would you like to speak with someone about sponsorship, making a major gift or how you might contribute from another part of the world? Please contact stephen.couchman@transbhutantrail.org 
When making any donation please specify that it is for the Trans Bhutan Trail. 
Support a Bhutanese Youth Leader
If you would like to support the Trans Bhutan Trail please consider supporting our Scout Walk, coinciding with our official launch in September. Your donation will provide each scout with food and equipment, provide guides, ensure the safety of the group and document the adventure for the 35 day expedition.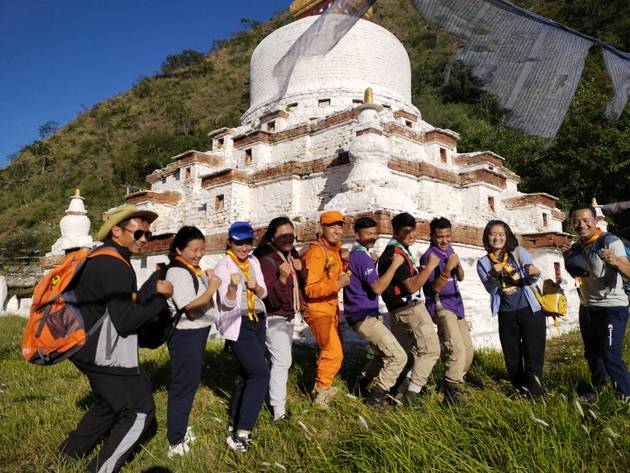 Thank you 
The Trans Bhutan trail is deeply grateful to the following organizations and individuals who have contributed to the trail and related programs.
Organizations
Bhutan Canada Foundation
Tourism Council of Bhutan
Bhutan For Life
Natural Resources Development Corporation Limited 
Bhutan Foundation
Druk Holdings and Investment
Individuals
Doug Beecroft (Bhutan Canada Foundation)
Jane Couchman (Bhutan Canada Foundation)
David MacLeod (Bhutan Canada Foundation)
McLean Smits Family (c/o Ruth Ostrower) (Bhutan Canada Foundation)
Peggy Foster Miller (Bhutan Canada Foundation)
Jane Pepino (Bhutan Canada Foundation)
Helen Reid (Bhutan Canada Foundation)
Catherine Smart (Bhutan Canada Foundation)
Becky Timmins (Bhutan Canada Foundation)