Planning your trip to Bhutan
What to know before you go
Planning a trip to Bhutan may seem initially daunting. This tiny Himalayan kingdom, nestled between two giant countries, has seemed remote and faraway to many keen travellers. This is part of the charm of visiting. With one of the world's best preserved cultures, a trip to Bhutan, whilst not as easy to visit as say Europe or Central America, will leave you with memories for life.
Bhutan has only one international airport, Paro International Airport, located near Paro in the western part of the country, 50 kilometers (31 miles) west of the capital city, Thimphu.  
Unlike many other destinations, Bhutan only allows Bhutanese pilots to fly into the country so only two airlines fly to Paro: Bhutan Airlines and Druk Air. They operate international flights to Paro from Bangkok, Singapore, Dhaka, Kathmandu, Kolkata, Delhi and other cities in India. 

It is worth noting that you cannot check your baggage through to Bhutan. Bags must be collected and re-checked prior to boarding your flight to Paro. Due to timings, it is almost always necessary to overnight in the gateway international destination before your flight to Paro.

Our reservations team are more than happy to assist with booking airline tickets into Paro on both Bhutanese carriers.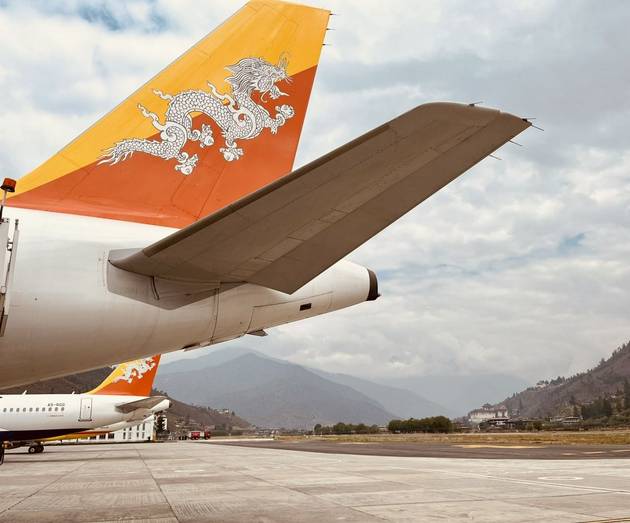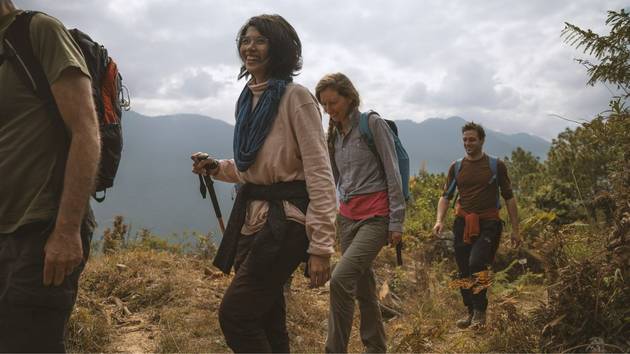 All international travelers will require a valid passport to enter Bhutan. All passports are valid for travel to Bhutan.  
Tourist visas for Bhutan will be issued through Trans Bhutan Trail by the Tourism Council of Bhutan once they receive all forms, itinerary, air tickets, and the full payment of your trip. Our tour consultants are delighted to help manage this process for you. Visas are issued electronically and there is no need to give up or send away your passport. 

Regional visitors: For those travelling from India or Bangladesh please visit www.transbhutantrail.bt for entry requirement information. 
In order to protect against the ravages of over-tourism, the Bhutanese government has a policy of welcoming "high-value, low-volume" tourism. It's working. As part of this policy, all foreign tourists, with the exception of Indian nationals resident in their home country, must pay a Sustainable Development Fee of US$200 per person, per night. This fee must be paid in advance as a condition of the tourist visa. 
The Royal Government of Bhutan uses Sustainable Development Fee revenue to further Gross National Happiness-based development, particularly in the areas of social welfare, conservation of the environment, promotion of culture, and enhancement of infrastructure and facilities for tourists. 
In addition to the Sustainable Development Fee, you will need to budget for accommodation, transport, meals, guiding, entrance fees, and any special activities. Usually, Trans Bhutan Trail will provide for all of these elements within our packages. Accommodation options include camping and farmhouse homestays; and hotels ranging from reasonably-priced 3-star hotels to luxury resorts, allowing us to be flexible to tailor a package to your budget. Please Contact Us to discuss your particular requirements.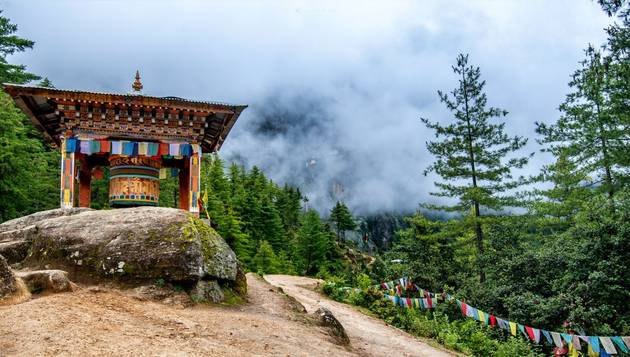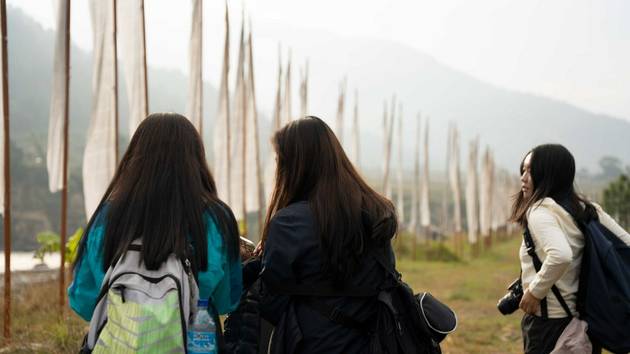 Bhutan's currency is the Ngultrum (Nu.). It is pegged at par with the Indian rupee (INR), which is also widely accepted in the country. Please ensure all banknotes are the new legal tender, which will be accepted in India and Bhutan. In addition, most hotels and handicraft stores also accept international credit cards.  
Although ATMs can now be found in most towns, many are unreliable, especially when used with international cards. Visitors are advised to carry some cash. Your guide can help you in exchanging it to local currency. 
Travel and Medical Insurance
Basic general healthcare in Bhutan is free for everyone, including for foreign visitors. However, it is advisable to take out comprehensive medical and travel insurance cover, including emergency medical evacuation insurance. 
You should carry sufficient supplies of any long-term medication to cover the duration of your whole trip, as it may not be available in Bhutan.   
You should consult your doctor about appropriate immunizations and medicines prior to departing your home country.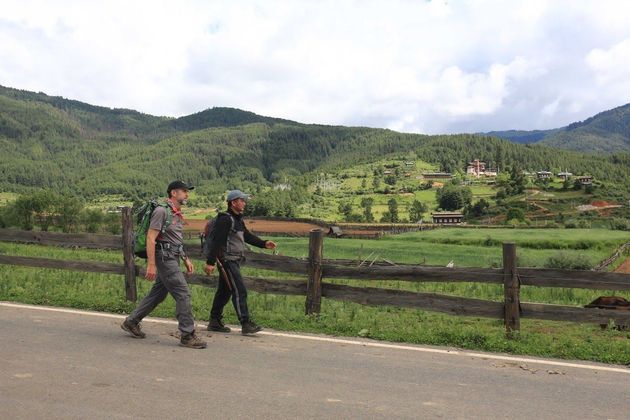 Bhutan's response to COVID-19 was one of the most successful anywhere in the world and a very comprehensive national vaccination program was rolled out to all over-5s in the country. Currently, all international visitors arriving in Paro International Airport must undertake a 24-hour "test and go" style quarantine. From September 23rd, 2022, quarantine requirements will cease. 
What to pack for a trip to Bhutan
Clothing 
Your choice of clothing will be based on your travel plan and our travel consultants will be happy to discuss exact requirements. However, regardless of when you travel to Bhutan, a windcheater, some warm clothing and layers, such as long-sleeved shirts and pants, are recommended, especially at higher altitudes. To be ready for all weather conditions, we also recommend packing quick-drying layers and a waterproof jacket or poncho. 
Footwear 
For visitors trekking on the Trans Bhutan Trail, we recommend water-resistant trekking shoes or boots that have been properly broken-in prior to arrival. Camp shoes, thongs or sandals will be useful for rest days. 
Other Equipment  
Equipment requirements will depend on your specific itinerary and travel plans, and our travel consultants will be happy to discuss this with you. For visitors whose itinerary includes trekking, trekking equipment such as tents and bedding/rental sleeping bags are provided. However, visitors are expected to bring their own trekking gear, including appropriate clothing and shoes. Visitors should bring a day pack, as well as water bottles (preferably metal to cool boiling water). A flashlight and spare batteries are also recommended.  

All visitors to Bhutan should bring their own toiletries, including sunscreen, and lip balm. A quick-dry travel towel, sunglasses, and a sun hat are also recommended.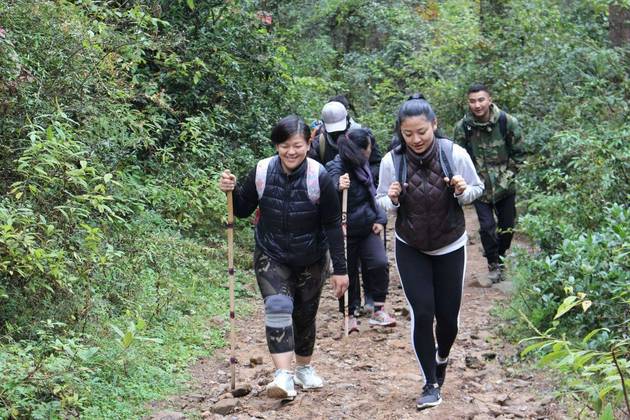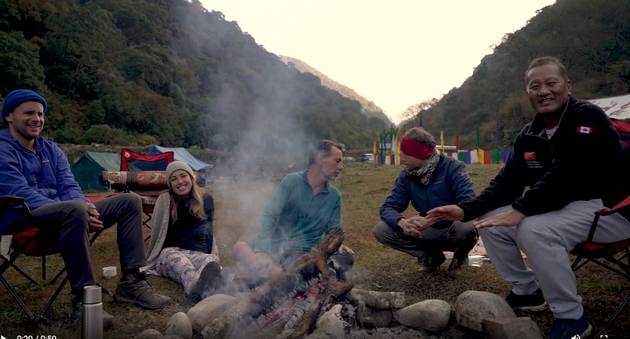 Bhutanese law restricts the import of drones and unmanned aircrafts. Visitors are allowed to bring their own cameras, although professional filming equipment will require special clearance from the media and communication regulatory body, Bhutan InfoComm and Media Authority. Please speak with our travel consultants if you plan on bringing professional filming equipment. 
In order to charge any electrical devices, we advise you to bring along a universal travel adapter and a multi-purpose plug in case you plan to use multiple devices. Most hotels in Bhutan offer only limited electrical sockets.  
If you plan to use your mobile device, you should check availability and pricing of roaming services in Bhutan with your provider. Alternatively, you could opt to purchase a local tourist SIM from either of the two mobile service providers in the country. 
WiFi 
Many of our camps and all of the hotels en route have WiFi connectivity, although some may experience limited bandwidth from time to time.  
Bhutan is the only country in the world where the sale of tobacco is prohibited by law. Visitors are allowed to carry tobacco for personal consumption, but permitted quantities are limited. Foreign visitors may enter Bhutan carrying either 200 cigarettes/bidi; 30 cigars; or 150 grams of other tobacco and tobacco products. You should also note that smoking in public places is restricted and that hotels do not permit smoking inside the rooms.  
Ready to visit Bhutan? Discover some of our favourite journeys