Best time to visit Bhutan
The best times to visit Bhutan are between September and December where the climate tends to be dry with bright, sunny days. Spring is also a wonderful time to visit Bhutan, with peak booking periods between March and May. During this period you will also be rewarded with beautiful views of the rhododendron forests in full bloom.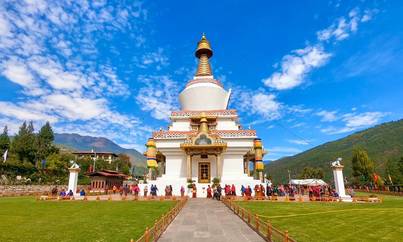 Spring
Springtime in Bhutan starts in early March and lasts through June and is typically warm, dry and sunny.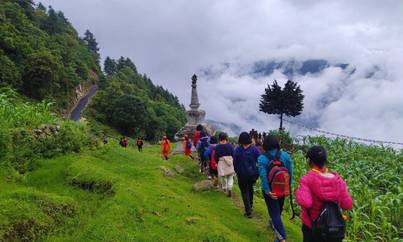 Summer
Lasting through July to early September, brings the monsoon and rain typically in the afternoons. With it comes green and lush conditions, but rarely temperatures over 30 degrees Celsius (86 degrees Fahrenheit) even in the lower altitudes.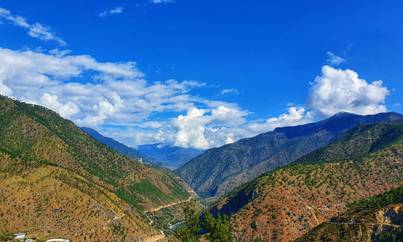 Autumn
One of the best times to visit, Autumn lasts from September through to late November and offers slightly cooler temperatures with lots of sunshine.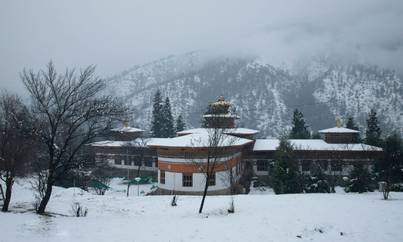 Winter
Winter in Bhutan starts in late November and lasts through February. Snow and frost are only common above elevations of 3,000 metres (9,843 feet). At a lower altitude, days are warm and dry with plenty of sunshine. Photographers can capture beautiful snowy views of the Himalayas but trekking will be harder in these conditions.
Festivals & Events in Bhutan
You may want to coincide your visit to Bhutan with one of the many spectacular festivals that are held in different regions of the country. These are highly significant events, important to the Bhutanese communities and held on auspicious days which monks prepare months in advance for. Below are some of the famous festivals within Bhutan, many celebrating Guru Rinpoche who is said to have brought Buddhism to the country. The festivals coincide with the lunar months so may vary year to year. 
Thimphu Tschechu 
This is Bhutan's biggest festival, held in its vibrant capital, Thimphu.  It celebrates Guru Rinpoche who  and is a three day event, amassing both Bhutanese and international visitors alike who all want to view the spectacular performances. You can enjoy the famous mask dances that are iconic to Bhutan, usually centered in and around Tahichhodzong fortress. The festival is held on auspicious dates in September or October, see below for the upcoming Thimphu Tschechu dates. 
When: 24th - 26th September
Where: Tashichhodzong, Thimphu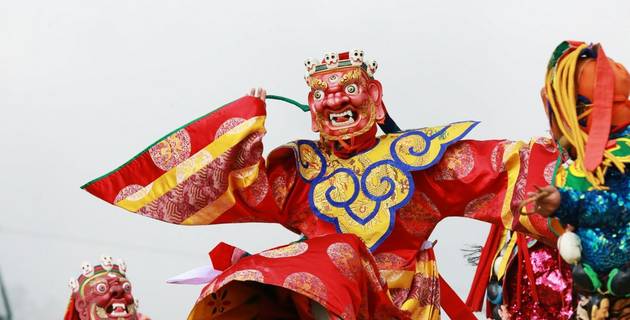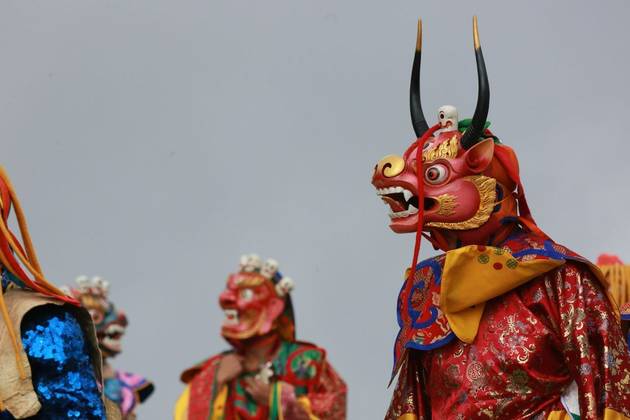 Paro Tschechu
Paro Tschechu is another large festival in Bhutan, held for four days during March. Masks, representing Gods and Demons are worn by monks and witnesses can admire the dance performances bringing the ancient legends to life. One of the most significant events during the Paro Tschechu is the unveiling ceremony of the thongdroel, which is said to sow the seed of enlightenment to those who see it. This happens at dawn on the last day of the festival and shouldn't be missed. 
When: 2nd - 6th April  
Where: Ringpung Deyangkha, Paro
Looking to travel to Bhutan? Discover some of our adventures
Jambay Lhakang Drup Festival

One of the most unique, enthralling, and equally significant festivals, Jambay Lhakang Drup, in the Bumthang Valley, is hosted to pay homage to Guru Rinpoche and to commemorate the foundation of the Jambay Lhakang. Usually, consecration ceremonies for sacred sites are only done once when they are established but in the case of Jambay Lhakang each year, it's celebrated with colorful festivities.
Tercham, the 'Dance of Treasure' and Mewang – the fire ceremony are major attractions. In the former, a group of about twelve performs naked – covering only their faces – in the middle of the night. These performers are required to undergo a strict religious procedure which includes refraining from sexual intercourse and bathing in water mixed with incense. The dance is said to aid infertile women in bearing children.­
Beware, filming and clicking photos are prohibited.
In the latter, the 'fire ceremony,' locals run through a flaming gate-like structure made of dry leaves. Belief is if you pass through the fire offering, all obstacles including ill-luck and misfortunes hindering your well-being will be removed for the particular year.


When: 28th - 31st October
Where: Jambay Lhakhang, Choekhor, Bumthang
Punakha Drubchen 
This is one of the oldest festivals in the region of Punakha and it commemorates the victory against the Tibetan army in the 17th century. Visitors can learn about the history of the invasions of Tibet and the unification of Bhutan, led into victory by Zhabdung Ngawang Namgyal. Traditional mask dances are performed within Punakha Dzong for three days usually in February. 
When: 24th - 28th February 
Where: Punakha Dzong, Punakha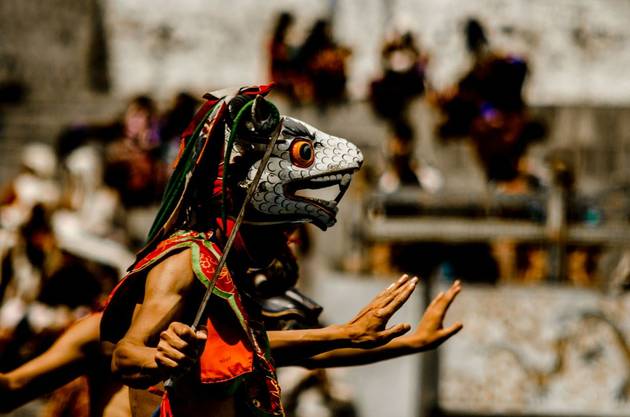 Wangdue Phodrang Tsechu
The festival marks the completion of the fortress, known as Wangdue Dzong. Numerous mask dances are performed, however, 'Dance of Ox' is the most favored. This dance is said to ensure a peaceful afterlife for those who witness it.
The region is well known for ornamental speeches (lozeys) and so it, along with local songs and folk dances is also part of the festival.
As is, with most festivals in Bhutan, the three-day festival also concludes with the unfurling of a large Guru Tshengye Thongdrel.
When: 22nd - 24th September 
Where: Tencholing Army Ground, Wangduephodrang
Haa Summer Festival
Instituted only in 2012, the Haa Summer Festival is relatively new. Most of the festivals are conducted in Autumn or Spring but not in the case of the Haa Summer Festival as the name suggests. It is a celebration of age-old traditions, unique cuisines, religious performances, and traditional sports of Bhutan.
The festival offers a peek into the lives of the nomads of Haa and is, in essence, dedicated to them. Local sports like yak riding are organized and everyone is welcome to chime in; along with a chance to try out authentic home-cooked meals, and also try your hand in folk dancing and many others.
You can also opt for homestays to experience an authentic traditional way of living and while doing so, learn a Bhutanese recipe or two.
When: 2nd weekend of July
Where: Dzongkhag Ground, Upper market, Haa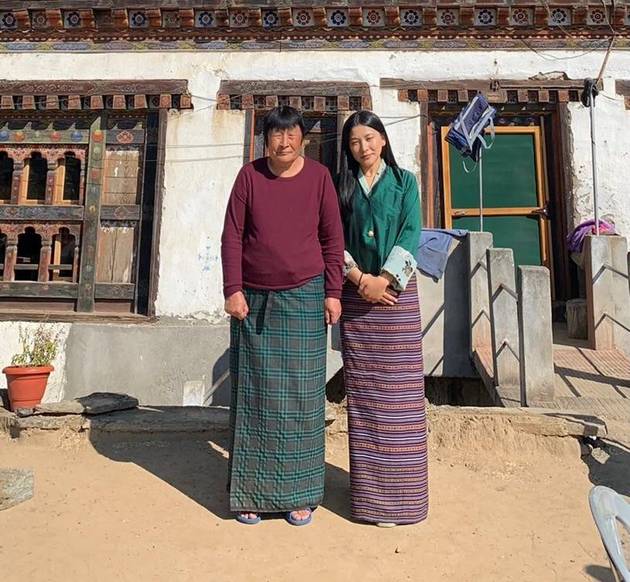 Druk Wangyel Tsechu
Druk Wangyel Tshechu, widely known as Dochula Cham differs from the rest, in that, the dancers are from the Royal Bhutan Army rather than monks or laymen.
It is a tribute to the fourth king for his wise leadership and also to commend the courageous service and the hard work of the Royal Bhutan Army while celebrating the victory as well.
The festival is held annually on December 13th at the Druk Wangyel Lhakhang Festival Ground.
When: 13th December
Where: Dochula, Thimphu
 Takin Festival
Bhutan is home to one of the most endangered species in the world, Takin, and what's more, it's associated with the country's religious past and mythology. Legend has it that Lam Drukpa Kuenly (or the Divine Madman) upon the request of the locals in conjuring up a miracle created the unique animal by affixing a head of a goat onto the body of a cow. As such, the festival and the majestic animal hold a special meaning and are not merely gazed at but also revered.
Takin festival offers a one-time opportunity for everyone to get an up-close look at the unique mammal.
Besides this, trekking, medicinal hot spring baths, local delicacies, and traditional handicrafts also add to the experience.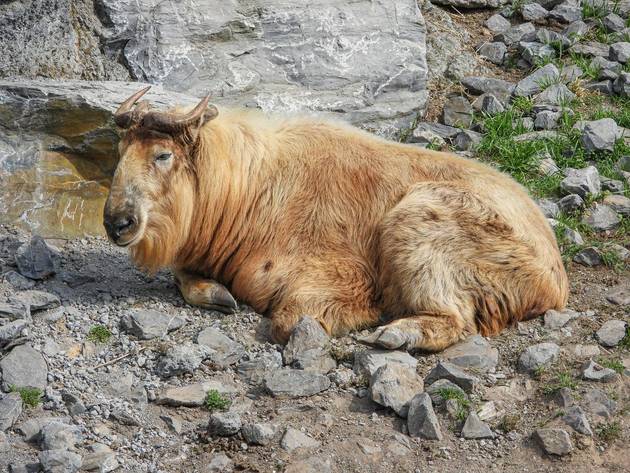 Matsutake Festival
The festival takes place in two different locations – Ura valley in Bumthang and Genekha in Thimphu.
Different species of mushrooms, often only available in Bhutan, are put on display. Visitors, accompanied by locals, can also journey into the wild to gather the rare mushrooms. If you prefer you can also choose to stay at one of the homestays where the locals will cook you delicious mushroom dishes and even share their family recipes.
The objective of the festival is to spread awareness of the sustainable harvesting of mushrooms.
When: 20th - 21st Aug (this one's for Genekha, but there is another location: Ura valley)
Where: Genekha, Thimphu
Jomolhari Mountain festival
Taking place in the foothills of Mt. Jomolhari, the Jomolhari Mountain Festival is in part observed to celebrate the coexistence of the community with its surrounding nature, chiefly snow leopards, and in part to create awareness of their declining numbers.
The festival includes snow leopard-themed folk songs and dances, and traditional sports such as Shot Put, Khuru, and horse and yak riding.
2 days – 14 & 15th of October