Written by

Rosanna Neophytou
Interview with Tshering Choki

Director of Athang Private Limited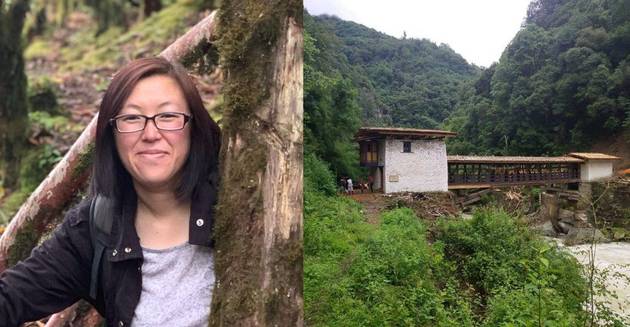 Ms. Tshering Choki is the Director of Athang Private Limited, a private company dedicated to the development of education and ICT in Bhutan. She completed her Master's in Business Administration from the University of Canberra, Australia. She also serves as a volunteer member secretary for the Bhutan Sustainable Tourism Society.
Tshering started her career in sustainable tourism development from early 2004 at Royal Society for Protection of Nature (RSPN), an organization dedicated to the environmental conservation, advocacy, and sustainable development in Bhutan. She has been a part of a team that has dedicated and contributed to some of RSPN's achievements in conservation and development initiatives in Phobjikha Landscape Conservation Area. She has over 16 years of experience in development of community-based sustainable tourism in parts of Bhutan and is a member of the Trans Bhutan Trail Steering Committee.
Q: Tell me how you first got involved with Trans Bhutan Trail (TBT) and what was your first impression of this project?
A: I got involved in the Trans Bhutan Trail as a representative of the Bhutan Sustainable Tourism Sector (BSTS). Heritage trail conservation is one of the important features of cultural landscape conservation in Bhutan. I have been working on some projects dedicated to environmental and cultural conservation in Bhutan. I see the TBT project as an approach to cultural landscape conservation in Bhutan that also contributes to reconnecting communities, enhancing livelihoods and educating the existing and future generations in appreciating the values of our ancient trails.
Q: What has surprised or made you interested in working with Trans Bhutan Trail?
A: My interest in contributing to conservation and sustainable development that includes sustainable tourism growth is what made me interested in the TBT project.
Q: What do you find most challenging about this project?
A: Besides the COVID-19 pandemic, the development of the TBT as a civil society organization (CSO) might be challenging unless the TBT can ensure a source of funding. The dependence of existing assumptions and forecast is solely dependent on tourism, especially the segment keen on hiking and trekking in Bhutan. Based on my experience in how long we took in sustaining the Annual Black-Necked Crane Festival in Phobjikha, it might take some for the market to accept the value added service provided by the TBT to tourism in Bhutan.
Q: Tell me about some of the people you have met while working with TBT and what was their opinion about the trail restoration?
A: I have had the pleasure of connecting with the various stakeholder representatives from the government and private organizations.
Q: When your friends/family finds out that you have volunteered in TBT, what do they say or ask you?
A: They think it is a good opportunity for our children to experience the history of the east to west trail.
Q: What would you tell someone who is thinking about donating and volunteering in this project?
A: It would be a great contribution on their side in helping us preserve and promote our natural and cultural heritage.
Q; What do you think will change about the old trails that TBT is restoring over the next five years?
A: Besides contributing to the revival of a part of our history, the TBT might also contribute to reviving the vitality of the remote communities along the trail, and it could even contribute to educational programs.